Svart
2007-
SVART is a solo project by Draug, who is also known in daily life as Christian Larsson.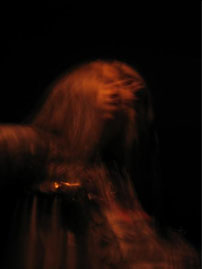 The project started back in mid 2007, heavily influenced by slow, oppressive Black Metal. The first demo "Då allt upphör", and the debut "Vanära, vanmakt och avsmak" were both in fact written in 2007. But due to having problems finding the right label, the releases were delayed until Livsleda Records released the demo and the debut on tape. The two releases had quite an impact to those who were a fan of early Shining.
After finally being able to find the right label, Draug continued to write more music which eventually led to the two EPs "Våran tid är förbi" and "Namnlös och bortglömd".
As time passed, Svart started to take a different route in style which led to the second full-length album "Förlorad". The album was quite a surprise for the fans and was well received. During the writing of the album, Livsleda Records decided to end the label business which led Draug to look for another stable label.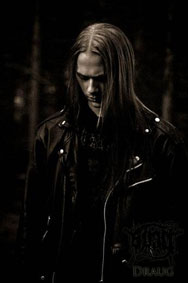 Yet again, the release was delayed but the album finally saw the light of day via Frostscald Records in 2010. Shortly after, Frostscald decided to release the second EP which was planned via Livsleda.
Draug took a break from Svart after the release of "Förlorad", and a few years later, the third full-length album "Det personliga helvetets spiral" which once again took a different path in musical style.
The collaboration between Svart and Frostscald Records came to an abrupt end in 2013. Draug instead turned to Art of Propaganda to let them release "Det personliga helvetets spiral" on August 26th.
/ Aug, 2013
Online Store

Related
Follow